The framework has an advanced About dialog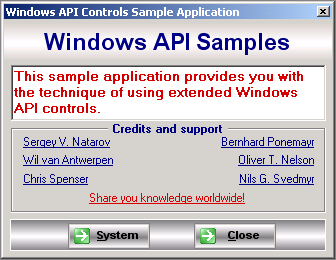 Clicking on the "system" button brings up the following screen.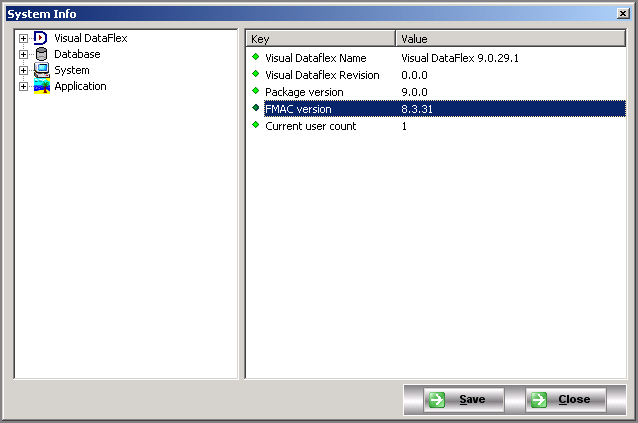 The screenshot below shows some of the standard features of the cWinButton control.
As you can see, you can apply a gradient to a button, show a tooltip (with a bitmap), add a bitmap to the control itself, use alternative fonts and much much more.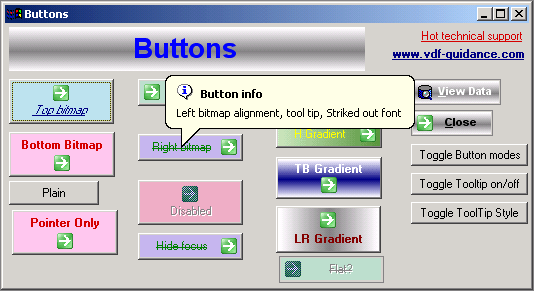 And the cooltab control